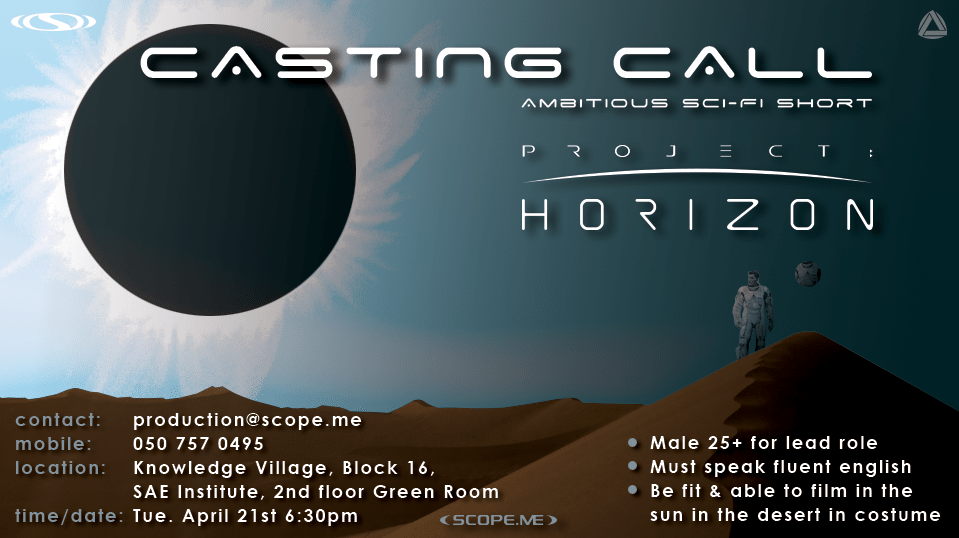 Looking for +25 Male for an ambitious sci-fi short film!
Message us through here or email production@scope.me
Details above in the image.
Date: Tuesday, April 21st, 6:30pm
Location: Knowledge Village, Block 16,
SAE Institute, 2nd floor Green Room
When the SCOPE team took part in My Rode Reel in 2014, the largest film competition of its kind in the world, they swiped a Judge's Pick award as well as the Sound Design Finalist spot, with TAPED, a comedy of errors.
This time around, our team is aiming for the big one. This sci-fi short takes place on an alien desert planet far away. A spaceman and his robotic sphere floating friend embark on an important journey, challenging the elements and the limitations of man in the bleakest of conditions.